Whether you are paying or receiving support, you need an expert child support attorney in San Dimas CA to advocate for your rights.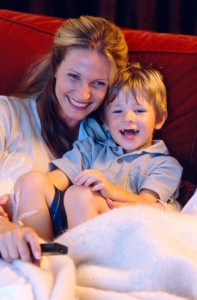 At Kendall & Gkikas, we have over 20 years of experience in advocating for the rights of parents and children. By retaining us as your San Dimas CA child support attorney, you can ensure that you and your co-parent are contributing fairly to your child's financial needs. We can represent parents involved in child support litigation as well as provide advice to parents wishing to reach private agreements.
Establishing Child Support Orders in San Dimas CA
Child support orders are often first established at the same time as a child custody order. We can help you establish these orders as part of a divorce proceeding or independently as needed. In either case, the official California Guideline Calculation will be used to determine the amount of support that is appropriate. This calculation takes into account your income, the other parent's income, and your child's needs as well as certain other factors.
Enforcing Child Support Orders in San Dimas CA
If you fall behind on your child support payments, your co-parent may hire a San Dimas CA child support attorney. This attorney will help them petition the court to take legal steps against you. These steps could include seeking:
Wage garnishments
Levies against bank accounts or property
Drivers license suspension
Suspension of professional licenses
Modifying Child Support Orders in San Dimas CA
Just because a child support order is fair at the time it is created doesn't mean it will be fair forever. A San Dimas CA child support lawyer can help by petitioning the court for modifications. If any of these situations sound familiar, you probably need a modification:
Income of either parent has changed
One parent has been incarcerated
The time share in the custody agreement has changed
The child's needs have changed
As your San Dimas CA child support lawyer, Kendall & Gkikas can guide you through the modification process quickly to ensure your child's best interests continue to be provided for.
Get a Reliable, Responsive Child Support Lawyer in San Dimas CA
A child support dispute can be very stressful. The last thing you need is for an unreachable or uncommunicative attorney to add to your stress. We always respond your calls promptly and keep you aware of the progress of your case every step of the way. With Thomas or Kristina as your child support lawyer in San Dimas CA, you can rest assured you will always have the ear of a caring legal expert any time you have questions about your child support order. Call now to schedule your first meeting with us.