Protect your relationship with your children with help from an expert child custody attorney in Orange CA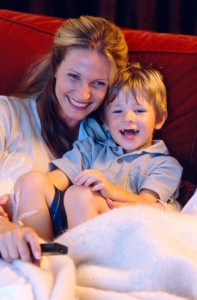 California law is pretty progressive when it comes to child welfare. It even allows for a child custody attorney in Orange CA to advocate for agreements that provide custody and visitation rights to more than two parental figures. At Kendall & Gkikas, we have over 20 years of experience in child custody cases, and we can help with straightforward custody disputes stemming from divorce as well as more complicated cases such as grandparents' custody rights.
Getting a Child Custody Order in Orange CA
Child custody orders may be requested as part of a divorce proceeding, in a domestic violence case, or via a Petition for Custody and Support of Minor Children. Whether you need help with the formalities of drafting, filing, and serving paperwork to create your own agreement or need representation in a courtroom battle over custody, Kendall & Gkikas can meet your needs as your child custody lawyer in Orange CA.
Factors Affecting Custody Division in Orange CA
In most cases, parents want to share joint physical and legal custody of their children, meaning children share equal time with both parents and both parents have the right to make legal decisions for their children. However, this is not always best for the child. Some factors affecting the type of custody and visitation that may be appropriate include:
Mental and physical health of each parent
Ability of each parent to provide a safe and stable home environment
Age of the child (the court may allow older children to testify as to which parent they prefer to live with)
Domestic violence or criminal activity on the part of either parent or their associates
Availability of developmental resources (special schools, etc.) near each parent's home
As your child custody lawyer in Orange CA, we can help you gather evidence relevant to these points and present it to the court.
Keep Your Custody & Visitation Agreements Fair & Relevant in Orange CA
Over time, custody orders may need to be updated to reflect changing family circumstances. For instance, maybe one parent has remarried to an abusive spouse, in which case their home environment may no longer be safe or stable. The best way to facilitate a fast and fair modification is to hire an Orange CA child custody lawyer to help you.
Get Help from an Experienced Orange CA Child Custody Attorney Today
Even in the best of circumstances, reorganizing a household can be stressful for parents and children. As your Orange CA child custody attorney, we will do everything we can to make the process easier on you. We will help to facilitate civil and productive exchanges with the other parent and their attorneys, and but we will never compromise when it comes to your rights and your children's best interests. If you need help navigating the family law system to secure rights to your children, please call us today.