Protect your relationship with your children with help from an expert child custody attorney in Victorville CA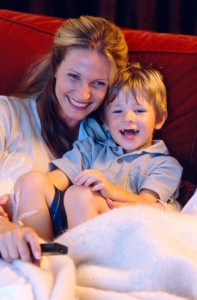 A child custody attorney in Victorville CA's whole job is to ensure children are able to maintain healthy relationships with adults who love them. At Kendall & Gkikas, we have over 20 years of experience in child custody cases, and we can help with straightforward custody disputes stemming from divorce as well as more complicated cases such as grandparents' custody rights.
Getting a Child Custody Order in Victorville CA
Parents may certainly draft their own parenting plans including custody agreements and provisions for visitation. However, you need to get your plan signed by a judge in order for the court to enforce it. Whether you need help drafting a child custody agreement from scratch or just want a professional to review an agreement reached in mediation before you sign it, Kendall & Gkikas can help. You can retain us as your child custody lawyer in Victorville CA and rest assured we will help you protect your rights and your children's best interests.
Factors Affecting Custody Division in Victorville CA
Custody orders establish where the child will live (physical custody) as well as which parent will be responsible for important decisions about the child's welfare (legal custody). It is common for parents to share joint physical and legal custody. Some factors that should be considered when determining the custody split include:
Mental and physical health of each parent
Ability of each parent to provide a safe and stable home environment
Age of the child (older children are often permitted to give their preference as to their living situation)
Domestic violence or criminal activity on the part of either parent or their associates
Availability of developmental resources (special schools, etc.) near each parent's home
Whether you are trying to deny custody to an unfit parent, or you are the parent accused of being unfit, your child custody lawyer in Victorville CA can help you present your position to the court.
Keep Your Custody & Visitation Agreements Fair & Relevant in Victorville CA
Family dynamics are always evolving, and what was appropriate at the time your original custody order was issued may eventually stop serving the child's best interests. For example, maybe one parent who used to have a drug problem requiring supervised visitation has demonstrated fitness for more contact with the child, in which case the requirement for supervision may be lifted. The best way to facilitate a fast and fair modification is to hire a Victorville CA child custody lawyer to help you.
Get Help from an Experienced Victorville CA Child Custody Attorney Today
Even in the best of circumstances, reorganizing a household can be stressful for parents and children. As your Victorville CA child custody attorney, you can trust Kendall & Gkikas to do everything in our power to resolve your case quickly to minimize stress, without sacrificing your rights or the well-being of your children. Call today to schedule your first consultation with Kendall & Gkikas and get tough but fair representation for your child custody dispute.