Whether you are paying or receiving support, you need an expert child support attorney in Upland CA to advocate for your rights.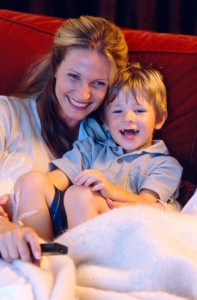 At Kendall & Gkikas, we have over 20 years of experience in advocating for the rights of parents and children. As your Upland CA child support attorney, we can help you reach fair and equitable agreements that will ensure your child's well-being without placing undue financial burdens on either parent. We provide superior courtroom representation as well as assistance with out of court negotiations with your child's other parent.
Establishing Child Support Orders in Upland CA
Child support orders are frequently required whenever two parents maintain separate households. The parents may be divorced or they may have never been married. In either case, the official California Guideline Calculation will be used to determine the amount of support that is appropriate. This calculation takes into account your income, the other parent's income, and your child's needs as well as certain other factors.
Enforcing Child Support Orders in Upland CA
If your co-parent is not keeping up with their child support payments on their own, your Upland CA child support attorney can help you take legal steps to compel them to pay. For example, the court might order:
Wage garnishments
Levies against bank accounts or property
Drivers license suspension
Suspension of professional licenses
Modifying Child Support Orders in Upland CA
While every attempt is made to ensure child support orders are fair at the time they are made, over time they may become unfair to one parent or the other or to the child. An Upland CA child support lawyer can help by petitioning the court for modifications. Some common life events that could necessitate a change in support include:
Income of either parent has changed
One parent has been incarcerated
The time share in the custody agreement has changed
The child's needs have changed
Whether you are the parent seeking a modification or the one responding to a modification request, we can represent your best interests as your Upland CA child support lawyer.
Get a Reliable, Responsive Child Support Lawyer in Upland CA
A child support dispute can be very stressful. The last thing you need is for an unreliable or uncommunicative attorney to add to your stress. We always respond your calls promptly and keep you aware of the progress of your case every step of the way. When you choose our firm, you won't get stuck with a junior child support lawyer in Upland CA who can't answer your questions and might make a mistake in your case. Instead, you'll get a seasoned attorney who can provide invaluable advice and guidance. Call now to schedule your first meeting with us.