Whether you are paying or receiving support, you need an expert child support attorney in Fontana CA to advocate for your rights.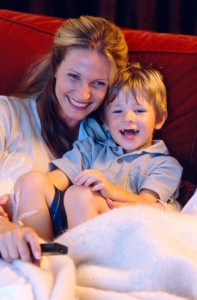 All too often, child support and child custody disputes arise out of parents' desires to wound or punish one another, rather than out of a sincere disagreement as to what is best for the welfare of the child. At Kendall & Gkikas, we help keep the focus on the child. As your child support attorney in Fontana CA, we will work hard to help you arrive at fair and equitable support agreements that enable the custodial parent to provide a safe and comfortable home without placing undue financial strain on the non-custodial parent. We strive to resolve all cases out of court whenever possible, but when needed we can always provide tenacious courtroom representation.
Establishing Child Support Orders
Child support orders are frequently required whenever two parents maintain separate households. The parents may be divorced or they may have never been married. To establish the amount of support that may be ordered, we will help you complete the state's child support guideline calculation. This calculation takes into account your income, the other parent's income, and your child's needs as well as certain other factors. However it is only a guideline and it is possible the court will decide your case merits more or less support.
Enforcing Child Support Orders
If you fall behind on your child support payments, your co-parent may hire a Fontana CA child support attorney. This attorney will help them petition the court to take legal steps against you. For example, the court might order:
Wage garnishments
Levies against bank accounts or property
Drivers license suspension
Suspension of professional licenses
Modifying Child Support Orders
Because no one can predict the future, it is not unusual for life events to render a child support order unfair a few years after it was created. A Fontana CA child support lawyer can help by petitioning the court for modifications. Some common life events that could necessitate a change in support include:
Income of either parent has changed
One parent has been incarcerated
The time share in the custody agreement has changed
The child's needs have changed
Whether you are the parent seeking a modification or the one responding to a modification request, we can represent your best interests as your Fontana CA child support lawyer.
Get a Reliable, Responsive Child Support Lawyer in Fontana CA
A child support dispute can be very stressful. The last thing you need is for an unreliable or uncommunicative attorney to add to your stress. At our practice, we make sure every client feels like our most important client, providing all the attention and communication you could want. With Thomas or Kristina as your child support lawyer in Fontana CA, you can rest assured you will always have the ear of a caring legal expert any time you have questions about your child support order. Please call our office now to schedule a meeting and learn more about your legal options for seeking or changing child support orders.