Whether you are paying or receiving support, you need an expert child support attorney in Diamond Bar CA to advocate for your rights.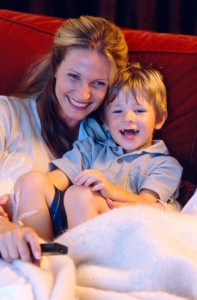 California's Family Code is focused on providing for the best interests of children, and child support often plays an important role in this process. By retaining us as your Diamond Bar CA child support attorney, you can ensure that you and your co-parent are contributing fairly to your child's financial needs. Whether you need to have a judge create your support order or wish to work with your co-parent to negotiate an agreement you both can live with, we can help.
Establishing Child Support Orders in Diamond Bar CA
Child support orders are frequently required whenever two parents maintain separate households. The parents may be divorced or they may have never been married. In either case we will guide you through the official California Guideline Calculation Formula, which takes the parents' gross income, tax filing status, and share of physical custody into account and creates a baseline support figure.
Enforcing Child Support Orders in Diamond Bar CA
If you fall behind on your child support payments, your co-parent may hire a Diamond Bar CA child support attorney. This attorney will help them petition the court to take legal steps against you. The court could order any of the following:
Wage garnishments
Levies against bank accounts or property
Drivers license suspension
Suspension of professional licenses
Modifying Child Support Orders in Diamond Bar CA
Just because a child support order is fair at the time it is created doesn't mean it will be fair forever. A Diamond Bar CA child support lawyer can help by petitioning the court for modifications. Here are some common situations that can lead to a modification:
Income of either parent has changed
One parent has been incarcerated
The time share in the custody agreement has changed
The child's needs have changed
As your Diamond Bar CA child support lawyer, we will fight tenaciously to ensure your new, modified order will reflect your family's changed circumstances fairly.
Get a Reliable, Responsive Child Support Lawyer in Diamond Bar CA
We understand that child support disputes can be very upsetting, and we do everything we can to ease your concern. We always respond your calls promptly and keep you aware of the progress of your case every step of the way. This means that with Thomas or Kristina as your child support lawyer in Diamond Bar CA, you really should feel like you have a partner in your child support battle who really cares about the well-being of you and your children. To learn more about how we can help in your case, please give us a call now.