Whether you are paying or receiving support, you need an expert child support attorney in Chino Hills CA to advocate for your rights.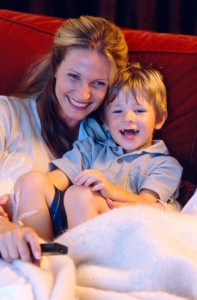 California's Family Code is focused on providing for the best interests of children, and child support often plays an important role in this process. Parents paying support or receiving support can retain us as their Chino Hills CA child support attorney to ensure that their child is getting the right amount of financial support to best meet their needs. We can represent parents involved in child support litigation as well as provide advice to parents wishing to reach private agreements.
Establishing Child Support Orders in Chino Hills CA
Child support orders are often first established at the same time as a child custody order. We can help you establish these orders as part of a divorce proceeding or independently as needed. To establish the amount of support that may be ordered, we will help you complete the state's child support guideline calculation. This calculation takes into account your income, the other parent's income, and your child's needs as well as certain other factors. However it is only a guideline and it is possible the court will decide your case merits more or less support.
Enforcing Child Support Orders in Chino Hills CA
Often, the help of a Chino Hills CA child support attorney is needed when one parent falls behind on their support payments. An attorney can petition the court to take steps to compel the other parent to pay back child support plus interest. These steps could include seeking:
Wage garnishments
Levies against bank accounts or property
Drivers license suspension
Suspension of professional licenses
Modifying Child Support Orders in Chino Hills CA
Because no one can predict the future, it is not unusual for life events to render a child support order unfair a few years after it was created. A Chino Hills CA child support lawyer can help by petitioning the court for modifications. Here are some common situations that can lead to a modification:
Income of either parent has changed
One parent has been incarcerated
The time share in the custody agreement has changed
The child's needs have changed
As your Chino Hills CA child support lawyer, we will fight tenaciously to ensure your new, modified order will reflect your family's changed circumstances fairly.
Get a Reliable, Responsive Child Support Lawyer in Chino Hills CA
At Kendall & Gkikas, we take pride in being fully available to our clients any time we're not in court. At our practice, we make sure every client feels like our most important client, providing all the attention and communication you could want. This means that with Thomas or Kristina as your child support lawyer in Chino Hills CA, you really should feel like you have a partner in your child support battle who really cares about the well-being of you and your children. Call now to schedule your first meeting with us.